Sunday May 26, 2019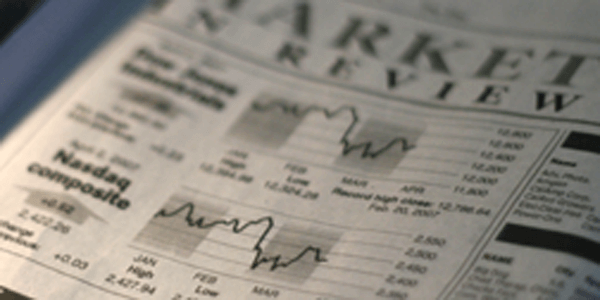 Disney Reports Strong Earnings
The Walt Disney Company (DIS) released its latest quarterly earnings report on Tuesday, May 8. The entertainment giant reported increased revenue and profits for the quarter.

The company reported $14.5 billion in revenue for the quarter. This is a 9% increase from revenue of $13.3 billion during the same quarter last year.

"Driven by strong results in our parks and resorts and studio businesses, our Q2 performance reflects our continued ability to drive significant shareholder value," said Disney Chairman and CEO Robert A. Iger. "Our ability to create extraordinary content like Black Panther and Avengers: Infinity War and leverage it across all business units, the unique value proposition we're creating for consumers with our [direct to consumer] platforms, and our recent reorganization strengthen our confidence that we are very well positioned for future growth."

Disney reported net income of $2.9 billion, or $1.95 per share for the quarter. This is up from $2.3 billion, or $1.50 per share at this time last year.

Disney has seen sustained success with its films in the wake of the company's acquisition of Marvel Studios and Lucasfilm over the last decade. Marvel films have drawn record audiences, with its latest offering, Avengers: Infinity War, topping $1 billion at the box office within two weeks of its release. The company's Studio Entertainment segment saw a 21% increase in revenue for the quarter. Disney's Parks and Resorts segment increased revenue by 13%.

The Walt Disney Company (DIS) shares ended the week at $102.07, down 0.3% for the week.


Roku Releases Earnings Report

Roku Inc. (ROKU) reported its first quarter earnings on Wednesday, May 9. The maker of content-streaming devices beat analysts' expectations for the quarter.

Revenue for the quarter totaled $136.6 million. This is up 36% from $100.1 billion in revenue for the same quarter last year.

"The secular shift from legacy TV distribution to streaming continues unabated," said Roku CEO Anthony Wood and CFO Steve Louden in a letter to investors. "Our purpose-built TV operating system and advertising platform continue to lead the market. Moreover, our advertising and content partners are benefitting from our increasing scale."

Roku reported a net loss of $6.6 million during the first quarter, an improvement from a net loss of $8.7 million during the same quarter last year. On an earnings per share basis, the company's net loss of $0.07 per share fared better than analysts' expected loss of $0.15 per share.

Roku has been one of the early players in the online video streaming market. In addition to the company's array of streaming devices, Roku also licenses its smart TV operating platform to television manufacturers. The company's Platform segment brought in $75.1 million in the first quarter, an increase of 106% year over year.

Roku Inc. (ROKU) shares ended the week at $35.1, up 10.0% for the week.


Zillow Reports Earnings

Zillow Group, Inc. (ZG) released its quarterly earnings report on Monday, May 7. The company posted a net loss despite increased revenue.

Revenue for the quarter was $299.9 million. This is a 22% increase from $245.8 million in revenue during the prior year's quarter.

"Zillow Group had a great start to 2018 and we are already executing well on our strategic priorities for the year," said Spencer Rascoff, CEO of Zillow Group. "First quarter 2018 revenue growth was driven by strength in the Premier Agent, Rentals and New Construction marketplaces. This year, we are taking our business beyond lead generation by creating better experiences for consumers and further strengthening our partnerships with real estate professionals."

The company reported a net loss of $18.6 million for the quarter. While this is larger than last year's earnings loss of $4.6 million, it beat analysts' expectations.

Zillow Group owns and operates a website, which allows users to search for homes for sale throughout the United States. The website provides details about properties including a home's interior features, price history and estimated current value. The company provided outlook for the second quarter indicating expected revenue between $322 million and $327 million.

Zillow Group, Inc. (ZG) shares ended the week at $54.25, up 2.2% for the week.

The Dow started the week of 5/7 at 24,318 and closed at 24,831 on 5/11. The S&P started the week at 2,680 and closed at 2,728. The NASDAQ started the week at 7,242 and closed at 7,403.
Rising Oil Prices Buoy Treasury Yields
Yields on U.S. Treasury bonds rose this week following President Trump's announcement that the U.S. plans to withdraw from an international nuclear deal with Iran. Rising oil prices and steady consumer sentiment contributed to the week's rise in yields.

On Tuesday, President Trump signed a memorandum announcing that the U.S. is withdrawing from the deal struck in 2015 to limit Iran's ability to produce nuclear weapons in exchange for lifting of sanctions. The U.S. is expected to immediately renew its previous economic sanctions against Iran.

The change in posture towards Iran is expected to impact oil prices, at least in the near future. Brent crude prices rose following the announcement, reaching a high of $78 per barrel on Thursday.

"The oil supply/demand balance is roughly in balance now, but it could turn to a complete supply shortage (in case of new supply curbs)," said Tomomichi Akuta, Senior Economist at Mitsubishi UFJ Research and Consulting. "Oil prices could rise at least $10, with Brent approaching near $90."

The benchmark 10-year Treasury note started the week at 2.96% before reaching a high 3.02% on Wednesday. The 30-year Treasury bond peaked at 3.16% on Wednesday.

Yields retreated on Thursday in response to a lower-than-expected consumer-price index (CPI) reported by the Labor Department. The CPI rose 0.2% for April, falling short of analysts' expected 0.3% increase. By Friday, however, Treasury yields returned to their upward trajectory following the release of the University of Michigan's latest consumer sentiment report, which showed an index of 98.8 for May.

The 10-year Treasury note yield closed at 2.97% on 5/11, while the 30-year Treasury bond yield was 3.11%.
Mortgage Rates Relatively Unchanged
Freddie Mac released its latest Primary Mortgage Market Survey (PMMS) on Thursday, May 10. The report showed mortgage rates holding steady from last week.

The 30-year fixed rate mortgage averaged 4.55% this week, unchanged from last week. At this time last year, the 30-year fixed rate mortgage averaged 4.05%.

This week the 15-year fixed rate mortgage averaged 4.01%, down slightly from last week's average of 4.03%. During the same time last year, the 15-year fixed rate mortgage averaged 3.29%.

"The minimal movement of mortgage rates in these last three weeks reflects the current economic nirvana of a tight labor market, solid economic growth and restrained inflation," said Sam Khater, Chief Economist at Freddie Mac. "As we head into late spring, the demand for purchase credit remains rock solid, which should set us up for another robust summer home sales season."

Based on published national averages, the money market account closed at 1.14% on 5/11. The 1-year CD finished at 2.16%.
Published May 11, 2018
Previous Articles