Sunday May 26, 2019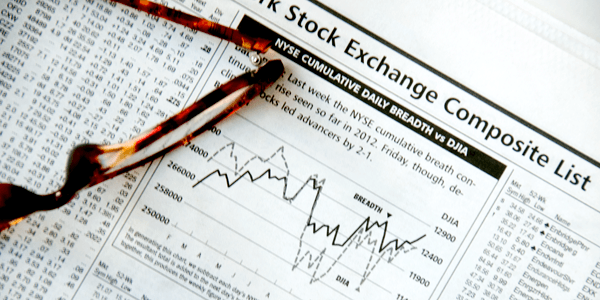 Walmart's Ecommerce Sales Boost Quarterly Revenue
Walmart Inc. (WMT) announced quarterly earnings on Thursday, May 17. The retail giant's revenue and profit surpassed Wall Street's expectations thanks to rebounding online sales.

Revenue for the first quarter reached $122.69 billion. This is up 4.4% from the $117.54 billion reported during the same quarter last year and is above the $120.51 billion that analysts predicted.

"We delivered a solid first quarter, and we're encouraged by the continued momentum across the business," said Walmart CEO Doug McMillon. "We are changing from within to be faster and more digital, while shaping our portfolio of businesses for the future. Our strong cash flow and balance sheet provide flexibility to do so."

Walmart reported net earnings of $2.13 billion, down from last year's first quarter earnings of $3.04 billion. On an adjusted earnings per share basis, the company posted profit of $1.14 per share, surpassing the $1.12 per share Wall Street expected.

The world's largest retailer saw a 33% boost in ecommerce sales during the first quarter, which was a 10% increase from the 23% growth reported in the fourth quarter. Walmart has invested substantial time and resources in expanding its online presence. In addition to acquiring Jet.com more than two years ago, the company has acquired Bonobos, ModCloth and entered into partnerships with companies, like Lord & Taylor, to offer more clothing options on Walmart.com. The company has also expanded its online grocery business by offering grocery pickup options to retail locations across the U.S. On Wednesday, Walmart announced that it plans to extend grocery delivery to approximately 800 stores by the end of the year.

Walmart Inc. (WMT) shares ended the week at $83.64, down 0.3% for the week.


Macy's Beats Earnings Expectations

Macy's, Inc. (M) released its latest quarterly earnings report on Wednesday, May 16. Better-than-expected revenue and earnings in the quarter prompted the company to raise its earnings guidance for the year and sent shares soaring following the report's release.

Macy's reported quarterly revenue of $5.54 billion. This is a 3.6% increase from last year's first quarter revenue of $5.35 billion and is above the $5.40 billion Wall Street expected.

"We exceeded our expectations and saw strong performance across all three brands—Macy's, Bloomingdale's, and Bluemercury—as well as across all geographic regions and families of business. We are maintaining a healthy inventory position, which helped us deliver improved gross margin," said Macy's CEO Jeff Gennette. "While we have more work to do, the continuing improvement in our stores is encouraging and we once again achieved double-digit growth in the digital business."

The company announced quarterly profits of $139 million, up from earnings of $78 million one year ago. Macy's reported adjusted earnings of $0.48 per share, surpassing the $0.37 per share that analysts predicted.

During a call with investors on Wednesday, Gennette explained that sales, earnings and cash flow numbers were all above the company's predictions, which prompted the company to boost its earnings outlook for the year. Macy's now expects earnings per share for the full-year to fall between $3.75 and $3.90. This is a 20% increase from its prior forecast and above the $3.61 per share that analysts predicted. Shares were up 10% when markets closed on Wednesday, marking the company's best day on Wall Street since December 17, 2008.

Macy's, Inc. (M) shares ended the week at $33.96, up 13.1% for the week.


Home Depot's Sales Struggle Due to Cold Spring

The Home Depot, Inc. (HD) reported quarterly earnings on Tuesday, May 15. Despite increased revenue and earnings in the quarter, the world's largest home improvement retailer fell short of analysts' expectations, causing shares to dip slightly after the report was released.

Home Depot announced revenue of $24.93 billion for the first quarter. This is up 4.4% from revenue of $23.89 billion reported in the same quarter last year but below analysts' expected $25.15 billion.

"We are pleased by the strength of our business despite a slow start to the spring selling season," said Home Depot CEO Craig Menear. "Outside of our seasonal business, we had solid results in all markets and categories and are seeing strong momentum in all lines of business during these first few weeks of May. These trends, as well as a favorable housing and macroeconomic backdrop, give us confidence to reaffirm our sales and earnings guidance for fiscal 2018."

Home Depot reported net earnings of $2.40 billion, up from $2.01 billion reported one year ago. On an adjusted earnings per share basis, the company reported profit of $2.08 per share, surpassing the $2.05 per share that analysts predicted.

The company saw same-store sales rise by 4.2% in the first quarter, falling short of the 5.6% growth analysts predicted. Home Depot blamed the sales slump on colder-than-expected springtime weather, which took a toll on its gardening business. On Tuesday, the company affirmed its sales guidance for the year despite slower than expected spring revenue. Home Depot expects revenue to increase 6.5% and same-store sales to rise 5% in fiscal 2018.

The Home Depot, Inc. (HD) shares ended the week at $187.42, down 2.1% for the week.

The Dow started the week of 5/14 at 24,879 and closed at 24,715 on 5/18. The S&P 500 started the week at 2,738 and closed at 2,713. The NASDAQ started the week at 7,429 and closed at 7,354.
10-Year Treasury Yield Hits Seven-Year High
Yields on U.S. Treasury bonds continued to move higher as the week came to an end. On Friday, the benchmark 10-year Treasury note hit a seven-year high after rallying on upbeat economic data earlier in the week.

The yield on the 10-year Treasury note reached 3.128% early Friday morning, marking its highest level since July 8, 2011. The 30-year bond also soared to a multiyear high, topping 3.264% and marking its highest level since October 2014.

The U.S. dollar strengthened on Friday in reaction to the surge in Treasury yields. By mid-morning on Friday, the dollar was hovering around five-month highs against other currencies, while gold prices edged close to their lowest levels this year.

"The firm U.S. dollar and rising U.S. bond yields are continuing to exert pressure [on gold futures]," said Carsten Fritsch, commodities analyst at Commerzbank. "Yields on 10-year U.S. Treasury notes have climbed further to 3.12%. The yield advantage over German government bonds of the same maturity has meanwhile reached 250 basis points. The last time it was any higher was almost 30 years ago. This argues in favor of the U.S. dollar, against the Euro and also against gold, which yields no interest."

Contributing to the boost in Treasury yields at the end of the week was the release of strong economic data from the Labor Department. On Thursday, the Labor Department's report revealed that the number of Americans filing for unemployment fell to its lowest level since 1973.

"The U.S. labor market is headed toward becoming the tightest in recent memory," said Kathryn Asher, an economist at Moody's Analytics in West Chester, Pennsylvania. Analysts predict that the tightening labor market, in combination with rising inflation, will support a decision by the Federal Reserve to raise interest rates next month.

"There are a number of fundamental issues to watch and as long as economic growth remains steady, then the call for the Fed to keep raising rates will stay loud," wrote Kevin Giddis, head of fixed income capital markets at Raymond James. "On top of that, the Treasury will need to keep coming and coming with larger auctions throughout the year to pay for not only the 'tax sweepstakes,' but to continue to keep up with the ambitious growth plan coming from the White House."

The 10-year Treasury note yield closed at 3.06% on 5/18, while the 30-year Treasury bond yield was 3.20%.
Mortgage Rates Reach New Peak
Freddie Mac released its latest Primary Mortgage Market Survey (PMMS) on Thursday, May 17. The report revealed that mortgage rates reached their highest levels since May 19, 2011.

The 30-year fixed rate mortgage averaged 4.61% this week, up from 4.55% last week. During this time last year, the 30-year fixed rate mortgage averaged 4.02%.

The 15-year fixed rate mortgage averaged 4.08% this week, up from 3.82% last week. Last year at this time, the 15-year fixed rate mortgage averaged 3.13%.

"Healthy consumer spending and higher commodity prices spooked the bond markets and led to higher mortgage rates over the past week," said Sam Khater, Chief Economist at Freddie Mac. "Not only are buyers facing higher borrowing costs, gas prices are currently at four-year highs just as we enter the important peak home sales season."

Based on published national averages, the money market account closed at 0.98% on 5/18. The 1-year CD finished at 2.20%.
Published May 18, 2018
Previous Articles
Disney Reports Strong Earnings