Sunday May 26, 2019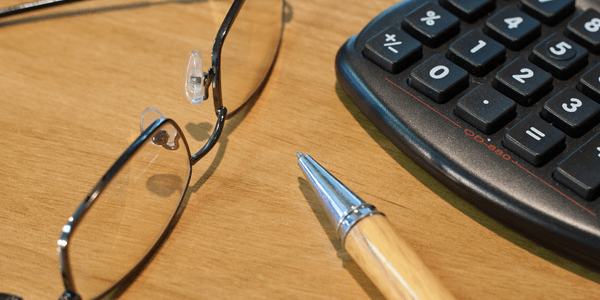 Tiffany's Sales Sparkle
Tiffany & Co. (TIF) reported quarterly earnings on Wednesday, May 23. The jewelry company reported increased earnings and revenue that surpassed Wall Street's expectations, which sent shares soaring more than 17%.

Tiffany announced revenue for the first quarter of $1.03 billion, which beat analysts' projected revenue of $959.4 million. Last year at this time, the company reported revenue of $899.6 million.

"In line with the priority of renewing our product offerings, we are excited about the recent unveiling of PAPER FLOWERS, a major collection in platinum and diamonds, ranging from fine to high jewelry," said Tiffany CEO Alessandro Bogliolo. "Additions to existing product collections will follow throughout the year. Simultaneously, our new campaign, 'Believe in Dreams,' has debuted across print and digital media. The fresh and whimsical communication, featuring Elle Fanning wearing some of Tiffany's most iconic jewelry, is a further step in the priority of amplifying an evolved brand message."

Tiffany reported net income of $142.3 million, or $1.14 per share. Last year in the same quarter, the company's net income was $92.9 million, or $0.75 per share.

The jewelry company's better-than-expected growth in the first quarter was due to a 15% increase in worldwide sales, attributed to its price-conscious and everyday items targeted to millennial shoppers. On May 3, the company celebrated the launch of its Paper Flowers jewelry line at its flagship Fifth Avenue location in New York. Taxi cabs and certain subway stations were painted Tiffany blue in connection with the event. Tiffany also served complimentary coffee and croissants, to make every Holly Golightly's dreams come true

Tiffany & Co. (TIF) shares ended the week at $129.21, up 24.7% for the week.


Lowe's Earnings Fall Short

Lowe's Companies, Inc. (LOW) released its latest quarterly earnings report on Wednesday, May 23. Despite, the home improvement retailer's quarterly results falling short of Wall Street's expectations, shares rose 3% following the report's release in pre-market trading.

Revenue for the first quarter reached $17.36 billion. While this is up from revenue of $16.86 billion reported during the same quarter last year, it is below the $17.46 billion in revenue that analysts predicted.

"We drove solid performance in indoor categories and continued to grow our sales to Pro customers," said Lowe's CEO Robert Niblock. "However, prolonged unfavorable weather across geographies led to a delayed spring selling season which impacted results in outdoor categories. Spring has now arrived and we are encouraged by strong sales in the month of May."

The company reported net income for the quarter of $988 million, or $1.19 per share. This was up from $602 million, or $0.70 per share during the prior year's quarter.

On Tuesday, Lowe's announced that Marvin Ellison would be replacing current CEO Robert Niblock. Niblock served as CEO for 13 years at Lowe's. Marvin Ellison currently is CEO at J.C. Penney, Inc. (JCP).

Lowe's Companies, Inc. (LOW) shares ended the week at $96.69, up 11.3% for the week.


Target's Earnings Miss the Mark

Target Corporation (TGT) reported quarterly earnings on Wednesday, May 23. The company's earnings missed Wall Street's estimates for profits and sales, causing shares to fall approximately 5% after the report.

Revenue for the retail giant was $16.56 billion for the first quarter, slightly below analysts' estimated revenue of $16.58 billion. This is up 3.5% from $16 billion during the same quarter last year.

"We're very pleased that our business continued to generate strong traffic and sales growth in the first quarter, as we made significant progress in support of our long-term strategic initiatives," said Target chairman and CEO Brian Cornell. "Our first quarter performance reflects the benefit of our unique multi-category portfolio. Strong sales growth in our home, essentials and food & beverage categories offset the impact of delayed sales in temperature-sensitive categories, which accelerated rapidly in recent weeks as weather improved across the country."

Target reported net earnings for the quarter of $480 million, or $0.88 per share. This is down from $608 million, or $1.06 per share, during the previous year's quarter.

Target's in-store traffic grew 3.7% in the quarter, which is its strongest performance in over a decade. The company's digital sales grew 28% in the quarter, showing year-over-year improvement from last year's quarterly digital sales of 21%. Target is continuing to focus on digital sales. The company implemented same-day delivery to over 700 stores during the first quarter, after its acquisition of delivery service Shipt in December 2017.

Target Corporation (TGT) shares ended the week at $71.21, down 7.1% for the week.

The Dow started the week of 5/21 at 24,883 and closed at 24,753 on 5/25. The S&P 500 started the week at 2,735 and closed at 2,721. The NASDAQ started the week at 7,406 and closed at 7,434.
10-Year Treasury Yield Slips
Yields on U.S. Treasury bonds fell ahead of the release of the Federal Open Market Committee (FOMC) May's meeting minutes. On Friday, the benchmark 10-year Treasury note continued its decline due to political uncertainty in Asia.

Following the release of the FOMC's minutes on Wednesday, the yield on the 10-year Treasury note continued its decline to 3.01%. The minutes signaled a more dovish tone, meaning it is not planning to aggressively tighten its monetary policy.

"We've seen among the Fed staff — it seems they'd be more comfortable with [inflation] overheating," said Gene Tannuzzo, senior portfolio manager at Columbia Threadneedle Investments. "Because we've seen an undershooting of the [2% inflation] target over the past five years, the Fed could give it time to catch up."

The Federal Reserve has long pointed to 2% inflation as its goal, but did not react at its last meeting to hitting the target. The Fed signaled it is going to allow inflation to temporarily remain above the 2% targeted number. Analysts are expecting another interest rate hike at the Fed's June meeting.

The day after the FOMC minutes were released, news of the cancellation of the planned Singapore Summit sent the 10-year Treasury note to a low of 2.95%. Investors flocked to safe haven assets, such as government bonds. Demand on the U.S. Treasury auction of seven-year notes was at its highest bid-to-cover ratio since January.

"The geopolitical backdrop is still something that is causing a flight to quality in U.S. Treasuries," said Tom di Galoma, a managing director at Seaport Global Holdings in New York. "Investors are worried in general about the state of what's going to happen in North Korea with the June 12th talks."

The 10-year Treasury note yield closed at 2.93% on 5/25, while the 30-year Treasury note yield was 3.09%.
Mortgage Rates Move Higher
Freddie Mac released its latest Primary Mortgage Market Survey (PMMS) on Thursday, May 24. The report revealed that mortgage rates moved to their highest level since May 5, 2011.

The 30-year fixed rate mortgage averaged 4.66% this week, up from 4.61% last week. During this time last year, the 30-year fixed rate mortgage averaged 3.95%.

The 15-year fixed rate mortgage averaged 4.15% this week, up from 4.08% last week. Last year at this time, the 15-year fixed rate mortgage averaged 3.19%.

"Through May, rates have risen in 15 out of the first 21 weeks (71%), which is the highest share since Freddie Mac began tracking this data for a full year in 1972," said Sam Khater, Chief Economist at Freddie Mac. "At a time when housing inventory remains extremely low, it's worth watching whether these higher borrowing costs lead some would-be sellers to stay put in their current home. Inventory shortages would likely worsen if more homeowners decide not to sell out of reluctance of having a new mortgage with a higher rate."

Based on published national averages, the money market account closed at 0.98% on 5/25. The 1-year CD finished at 2.23%.
Published May 25, 2018
Previous Articles
Walmart's Ecommerce Sales Boost Quarterly Revenue
Disney Reports Strong Earnings