Tuesday September 22, 2020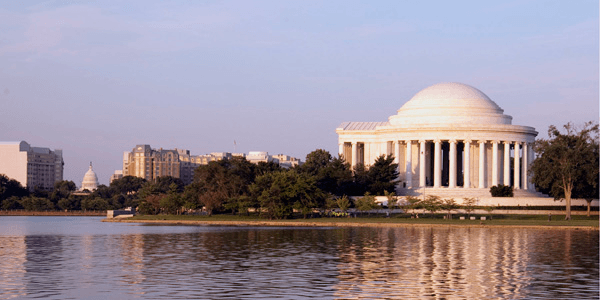 IRS Reports High Levels of Taxpayer Compliance
The American system of government depends upon most taxpayers being willing to file and pay taxes. While the process is not completely voluntary, a large majority of Americans demonstrate good citizenship and civic spirit by complying with the tax laws.

Each year, the IRS publishes a fact sheet on taxpayer compliance. In FS-2019-11 and IR-2019-159 the Service explained the level of compliance and the "tax gap" caused by taxpayers who do not comply.

IRS Commissioner Chuck Rettig noted, "Maintaining the highest possible voluntary compliance rate also helps ensure that taxpayers believe our system is fair. The vast majority of taxpayers strive to pay what they owe on time. Those who do not pay their fair share ultimately shift the tax burden to those people who properly meet their tax obligations. The IRS will continue to direct our resources to help educate taxpayers about the tax requirements under the law while also focusing on pursuing those who skirt their responsibilities."

The report covers years 2011, 2012 and 2013. Taxpayers generally complied with filing and payment requirements. About 83% of taxpayers filed and paid taxes on time. Another 2% paid after the normal due date. Those paying late often made payments after contact with an IRS representative.

The "tax gap" is still a large number. The average amount owed by the 15% of taxpayers who were not in compliance was $381 billion per year for 2011 through 2013.

There are several reasons for the tax gap. Some taxpayers do not file returns on time. Others fail to report the correct amount of income. The underreporting is often by sole proprietors, partnerships and business owners.

Commissioner Rettig concluded, "Voluntary compliance is the bedrock of our tax system, and it's important it is holding steady. Tax gap estimates help policy makers and the IRS in identifying where noncompliance is most prevalent. The results also underscore that both solid taxpayer service and effective enforcement are needed for the best possible tax administration."


Charitable Conservation Easement Battle Continues

North Carolina taxpayer Bobby Branch is the tax matters partner for multiple partnerships. Three partnerships with over $67 million in total charitable conservation easement deductions were audited by the IRS and the deductions were denied. Branch filed petitions with the Tax Court to contest the disallowance of the three conservation easement charitable deductions.

Vista Hill Investments, LLC, claimed it had "satisfied all the requirements of Code Section 170 and the applicable Treasury regulations necessary to be entitled to a deduction in the amount of at least $22,498,000 for 2015, attributable to Vista Hill's contribution of the qualified conservation easement." Tick Creek Holdings, LLC, maintained, "its members satisfied all of the requirements of Code Section 170 and the applicable Treasury regulations necessary to be entitled to a deduction in the amount of at least $22,605,000. "Big Hill Partners, LLC, stated, "its members satisfied all of the requirements of Code Section 170 and the applicable Treasury regulations necessary to be entitled to a deduction in the amount of at least $22,626,000."

All three partnerships received a Notice of Final Partnership Administrative Adjustment (FPAA) that claimed the conservation easement deductions did not meet all of the Sec. 170 requirements.

Branch offers several grounds for supporting the conservation easement donations. The donations were legally enforceable easement deeds granted in perpetuity to The Land Triangle Conservancy (TLC). TLC is a qualified Sec. 501(c)(3) organization. TLC provided a contemporaneous written acknowledgement under Sect. 170(f)(8) and has made annual inspections to ensure compliance with the conservation easement. The appraisals were performed by Martin H. Van Sant, SRA, and Thomas F. Wingard, MAI, SRA. These two individuals are qualified appraisers and have determined the highest and best use of the property was for operation of a mineral quarry. The two appraisers meet the qualified appraiser standards under Reg. 1.170A-13(c)(5).

The IRS claimed the partnerships were liable for a 40% gross valuation misstatement penalty. However, Branch noted the partnerships reasonably relied in good faith on the appraisals and also made independent valuations of the property.

The Tax Court will consider the three petitions.

Editor's Note : The IRS continues to contest conservation easement valuations, especially if the partnership promoter is involved in multiple deduction cases. Because most partnerships now meet the technical requirements for a charitable conservation easement deduction, the case is likely to become a "battle of the appraisers."


Nonprofit Impact and Challenges

The National Counsel of Nonprofits (NCN) recently published a report titled, "Nonprofit Impact Matters: How America's Nonprofits Strengthen Communities and Improve Lives." The report "is designed for the 12.3 million nonprofit employees, more than 64 million nonprofit board members and volunteers, and tens of millions of donors who generously support the work of nonprofits."

NCN highlights the benefits nonprofits provide for America. It notes, "America's 1.3 million charitable nonprofits feed, heal, shelter, educate, inspire, enlighten, and nurture people of every age, gender, race, and socioeconomic status, from coast to coast, border to border, and beyond. They foster civic engagement and leadership, drive economic growth, and strengthen the fabric of our communities."

Donna Marie-Brown, the Board Chair of NCN, noted, "Nonprofits provide vital leadership in building and sustaining thriving communities across the country. We are economic powerhouses, champions of democracy, and promoters of civic engagement. When we come together to amplify our voices, we are a powerful force for more equitable communities and the common good."

Most of the 1.3 million nonprofits are small, efficient operations. Only 3% have budgets over $5,000,000. Less than 12% are over $500,000 in annual budget. Most nonprofits provide services directly to those in need in local communities. Only 50% of nonprofits have over one month of cash reserves.

There are several challenges for charitable giving to nonprofits. Since 2000, the number of donor households has been declining. The decline is especially apparent for "small" or "medium" donors.

While total giving has slowly increased (especially for large universities), the growth in giving is primarily due to larger major gifts. Because annual giving levels are lower, "many smaller community-based organizations meeting local needs, such as food banks, homeless shelters, and social service nonprofits, have been struggling due to the falling donation rates of ordinary people."

Much of the pressure on midsized nonprofits is due to the Tax Cuts and Jobs Act. Doubling the standard deduction resulted in the number of itemizers changing from 30% in 2017 to about 10% in 2018. The 90% of taxpayers who take the standard deduction do not itemize their charitable gifts. As a result, some friends of nonprofits have less desire to give. A Giving USA report shows that there is approximately a 4% decline in giving, particularly for midsized organizations.

Editor's Note : This report is directly aimed at Congress and the American people. It demonstrates the importance of the nonprofit sector and the current annual fund challenges. While many larger nonprofits have reached their annual fund goals through IRA charitable rollover campaigns with multichannel marketing strategies, the decline in donor numbers is a concern. Nonprofits will need to continue efforts to maximize the lifetime and testamentary value of their loyal donors.


Applicable Federal Rate of 1.8% for October -- Rev. Rul. 2019-23; 2019-41 IRB 1 (17 September 2018)

The IRS has announced the Applicable Federal Rate (AFR) for October of 2019. The AFR under Section 7520 for the month of October is 1.8%. The rates for September of 2.2% or August of 2.2% also may be used. The highest AFR is beneficial for charitable deductions of remainder interests. The lowest AFR is best for lead trusts and life estate reserved agreements. With a gift annuity, if the annuitant desires greater tax-free payments the lowest AFR is preferable. During 2019, pooled income funds in existence less than three tax years must use a 2.2% deemed rate of return.



Published September 27, 2019
Previous Articles
IRS Program to Increase Employee Smartphone Security
Making Correct Quarterly Estimated Tax Payments