Tuesday September 22, 2020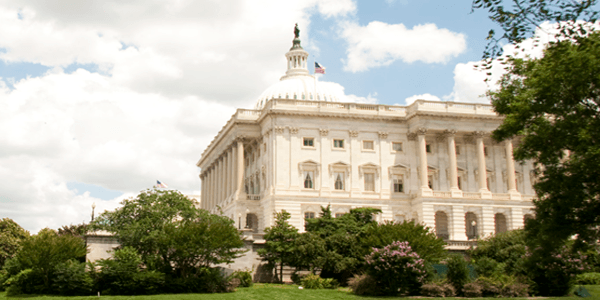 IRS Commissioner Rettig After One Year
IRS Commissioner Charles Rettig recently reached the one-year mark in his position. His first year included a 35-day federal government shutdown and the implementation of the Tax Cuts and Jobs Act.

Rettig's appointment was welcomed by many tax professionals. He had been in private practice for over three decades and served many tax clients. From 2008 to 2010, Rettig was the Chair of the IRS Advisory Council. His experience as a tax professional has helped him manage the 75,000 IRS employees.

Each IRS Commissioner sets several goals or objectives. Rettig has focused on three areas – compliance and enforcement, information technology and improving relations with Congress.

The IRS is responsible for collecting over $3 trillion in taxes each year. Rettig believes that proper enforcement is essential to encourage regular taxpayers to file and pay their taxes. He stated, "The IRS must maintain a visible presence in every neighborhood, based on areas of perceived noncompliance as well as geographic areas around the country. Absent a visible, robust enforcement effort, taxpayers with sophisticated representatives might feel free to pursue overly aggressive tax positions. If so, they are mistaken."

With over 140 million tax returns filed each year, the IRS information technology systems must regularly be updated. Rettig has advocated a six-year plan requiring $2.5 billion to improve the IRS information systems. He notes that digital services "must be expanded without ignoring traditional methods of interaction with the taxpayer and practitioner communities."

The third area of focus for Rettig is repairing relations with Congress. Increased staffing and better technology will require greater funding from Congress. During the past several years, conflict between Congress and the IRS has led to reduced budgets and fewer IRS staff.

For fiscal 2020, the House has proposed $12 billion and the Senate $11.4 billion in IRS funding. Upgrading information technology is funded with $290 million of this proposed budget. Rettig has met with about 70 Members of Congress to explain his vision for the IRS.

Editor's Note: While the IRS is not a popular organization with most Americans, it is important to the nation that it functions properly. The IRS computers are under continuous attack by hackers – mostly from overseas locations. They must be updated and protected because taxpayer personal information is held in the data centers. Honest taxpayers who pay the correct amounts have a reasonable expectation that the IRS will make the system fair by asking all citizens to pay their share. Part of that fairness process is enforcement for those who are reluctant to pay. Commissioner Rettig is attempting to build a capable and fair tax system.


SALT Deduction Cap Upheld

The Tax Cuts and Jobs Act reduced tax rates for both corporations and individuals. In an effort to offset the cost of these reduced tax rates, Congress limited individual state and local tax deductions (SALT) to $10,000.

In 2017 and earlier years, the SALT deduction was unlimited. Taxpayers with higher incomes who lived in New York, New Jersey, Connecticut and other states benefitted from the SALT deduction. The $10,000 cap on SALT deductions caused strong opposition from leaders of these states.

New York Governor Andrew Cuomo claimed the SALT limit increased taxes for New York taxpayers by $15 billion per year. He stated the SALT cap is "unprecedented, unlawful, punitive and politically motivated."

New York Attorney General Letitia James filed suit against the U.S. Department of Treasury in an attempt to "protect our residents from the cap on the state and local tax deduction, an invasive and unprecedented attempt by the federal government to curtail our state's constitutional rights."

Connecticut Attorney General William Tong joined in the suit and stated the SALT deduction cap "makes it harder for our state to protect its taxpayers from the disproportionately harmful effects."

On September 30, Judge J. Paul Oetkin of the U.S. District Court for the Southern District of New York dismissed the suit. He stated, "The States have cited no constitutional principle that would bar Congress from exercising its otherwise plenary power to impose an income tax without a limitless SALT deduction. The States remain free to exercise their tax power however they wish."

Oetkin explained that Congress has the power to grant and remove tax exemptions. While the SALT cap was "unprecedented," the limit was not unconstitutional.

Because the $10,000 SALT cap applies equally to taxpayers in all states, the fact there are different impacts on the various states is not relevant to the validity of the statute. Nearly all tax provisions will have differing impacts on states, depending upon the number and typical incomes of the taxpayers in that state.

Editor's Note: Your editor and this organization provide this update on the SALT deduction cap as an educational service to our readers.


Endowment Tax Rules Need Clarity

The New York State Bar Association (NYSBA) and the National Association of College and University Business Officers (NACUBO) sent letters this week to the IRS. The letters expressed concern about uncertainties in Sec. 4968, an excise tax passed in the Tax Cuts and Jobs Act.

Section 4968 generally creates a 1.4% excise tax on Net Investment Income (NII) of colleges and universities with over 500 students and assets of $500,000 per student.

NYSBA had two specific recommendations. First, NII should exclude capital gains from "any appreciation in a gift of donated property that occurred before the gift to an applicable educational institution." Many major gift donors transfer appreciated stock or land to a university. If a donor makes a gift of an appreciated share of stock or land, the donor's basis carries forward. NYSBA suggests the IRS should permit a nonprofit to step-up the basis to fair market value on the date of the gift for purposes of Sec. 4968.

Second, the 500 students rule applies to "tuition-paying students." NYSBA recommends that "students should be considered as tuition-paying regardless of the source of tuition funds, except that an eligible education institution at which no students pay tuition (i.e., the institution does not charge tuition to any student) will not be considered to have any tuition-paying student. We do not believe that the final regulation should distinguish based on where a student's scholarship funds or other tuition assistance comes from, be it the school itself, an alumni organization directed by the school, or a third-party loan provider."

NACUBO agreed with the basis step-up rule. It noted that universities and colleges will have great difficulty determining the cost basis of the land or appreciated stock given by donors.

NACUBO also requested other changes. It recommended that income from loans to students and payments for college or university housing be excluded from NII. The IRS plans to permit an NII exclusion of 1.5% for a cash safe harbor. NACUBO asks for removal of the safe harbor to allow each institution to make a reasonable determination of its required cash reserves under the private foundation rules.


Applicable Federal Rate of 1.8% for October -- Rev. Rul. 2019-23; 2019-41 IRB 1 (17 September 2018)

The IRS has announced the Applicable Federal Rate (AFR) for October of 2019. The AFR under Section 7520 for the month of October is 1.8%. The rates for September of 2.2% or August of 2.2% also may be used. The highest AFR is beneficial for charitable deductions of remainder interests. The lowest AFR is best for lead trusts and life estate reserved agreements. With a gift annuity, if the annuitant desires greater tax-free payments the lowest AFR is preferable. During 2019, pooled income funds in existence less than three tax years must use a 2.2% deemed rate of return.


Published October 4, 2019
Previous Articles
IRS Reports High Levels of Taxpayer Compliance
IRS Program to Increase Employee Smartphone Security
Making Correct Quarterly Estimated Tax Payments