Saturday May 28, 2022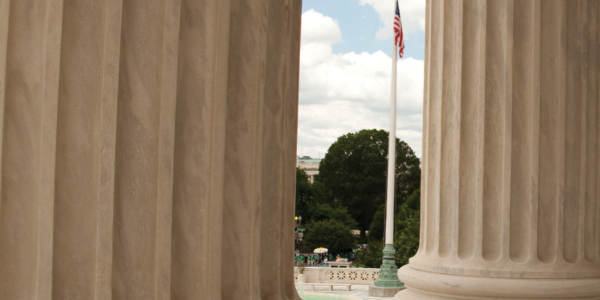 Increased Child Care Tax Benefits in 2021
With the reduced number of infections and better news for the COVID–19 pandemic, millions of Americans are returning to work. Many parents are making arrangements for childcare. The American Rescue Plan Act (ARPA) includes several benefits that will help parents as they return to work.

The ARPA benefits include an increased child and dependent care credit, higher limits for a flexible spending account (FSA), expansion of the earned income tax credit (EITC) and greater benefits under Advance Child Tax Credits.

1. Increased Child and Dependent Care Credit — ARPA makes it easier for parents to provide child and dependent care. The tax credit for care of qualified dependents is increased from 35% to 50% for 2021. The 2020 amounts of $3,000 for one child, and $6,000 for two or more children are increased to $8,000 for one child and $16,000 for two or more.

With the 50% credit and higher limits, the 2021 credit for one child is $4,000 and $8,000 for two or more dependents. The IRS cautions that the credit does not apply if the employer pays for care or if care is provided through a flexible spending account.

There is a phaseout of the credit for upper–income taxpayers. The credit is reduced for individuals with incomes over $125,000. The credit is reduced 20% for individuals with incomes from $183,000 to $400,000 and then it is phased out.

For the first time, the child and dependent care credit is fully refundable. Even if the family does not owe federal income tax, they may file a tax return and claim the $4,000 credit for one dependent or $8,000 for two or more dependents.

2. Dependent Care Flexible Spending Account (FSA) — Some employers maintain a flexible spending account for dependent care. In 2020, employees were permitted to set aside $5,000 for care of children. ARPA increases this amount for 2021 to $10,500. An employer must modify the plan to recognize the higher limits.

3. Earned Income Tax Credit (EITC) — The EITC is a refundable tax benefit that assists moderate–income workers and families. A larger credit is now available for workers who are at least 19 years of age, even if they do not have dependents. The maximum EITC increases for workers without dependents from $538 in 2020 to $1,502 in 2021. Full-time students under age 24 do not qualify for the EITC. However, it is available in 2021 to seniors over age 64.

4. Expanded Child Tax Credit — The Child Tax Credit available for dependents under age 18 is substantially increased. The $2,000 per eligible child for 2020 is increased to $3,000 per child for 2021 if the child is age six through seventeen. The credit is increased to $3,600 if the child is age five or under.

The credit is phased out for single persons with modified adjusted gross income over $75,000 or married couples filing jointly with income over $150,000. The credit is also fully refundable.

5. Advance Child Tax Credit Payments — From July through December 2021, the IRS will advance up to half of the child tax credit. Advance payments will be based on your 2020 tax return. If there is no 2020 tax return, the IRS may use the 2019 return.

It is important for anyone who potentially qualifies to file their 2020 tax return electronically to choose direct deposit. If you file electronically and use direct deposit, the IRS will be able to use your tax return and make the child tax credit payments directly to your account during the last half of 2021.

Published May 14, 2021
Previous Articles