Sunday November 28, 2021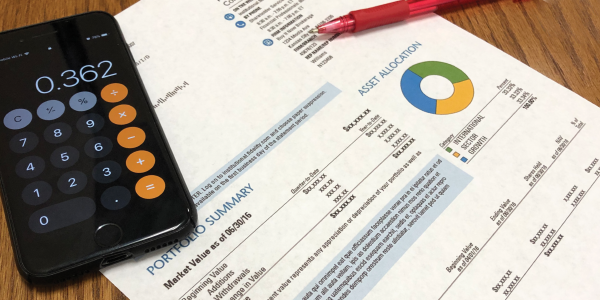 Lands' End Reports Earnings
Lands' End, Inc. (LE) announced its fourth quarter and full-year earnings on Wednesday, March 17. The Wisconsin-based clothing and home dècor retailer's shares rose 9.7% following the report's release.

Lands' End reported fourth quarter revenue of $538.4 million, down 2% from $549.5 million reported at this time last year. For the year, the company reported revenue of $1.43 billion, down 1.6% from $1.45 billion last year.

"The strength and resilience of our business model as well as the diligence and endurance of our teams was clearly demonstrated over the past year," said Lands' End CEO Jerome Griffith. "From the onset of the pandemic, we moved swiftly to protect our business while at the same time maintaining our focus on the execution of our strategic pillars. We were well positioned to capitalize on the accelerated shift to online as a digitally-led company and we benefited from the investments we made to advance our competitive strengths."

Lands' End reported quarterly net income of $19.9 million or $0.60 per share, down from $25.5 million or $0.78 per share year-over-year. The company reported yearly net income of $10.8 million or $0.33 per share, down from $19.3 million or $0.60 per share last year.

The company's revenue was buoyed by a 7.5% increase in net revenue from its Global eCommerce segment. The increase in its Global eCommerce segment was driven by a 38.0% increase in Europe and 3.7% increase in the United States. Lands' End announced that the launch of their products on Kohls.com and in 150 Kohl's retail locations was successful. The company anticipates increasing distribution to 300 Kohl's stores in 2021.

Lands' End, Inc. (LE) shares ended the week at $29.95, down 15.4% for the week.


Cintas Releases Quarterly Earnings

Cintas Corporation (CTAS), a business supply company, released its third-quarter earnings report on Wednesday, March 17. Despite better-than-expected results, the company's shares dropped following the report's release.

The company reported quarterly revenue of $1.78 billion, down 1.9% from $1.81 billion in the same quarter last year. Quarterly revenue exceeded analysts' expectations of $1.75 billion.

"Regardless of the conditions, our employee-partners work with urgency to get businesses Ready for the Workday®," said Scott D. Farmer, Cintas' Chairman and CEO. "Significant opportunities for new revenue exist because businesses must instill confidence in their employees and customers that they will remain safe and healthy. Cintas employee-partners remain ready to listen, offer solutions and deliver for every business. Every business has a need Cintas can fulfill."

Net income for the quarter was $258.38 million. This was a 10.2% increase from $234.52 million of net income at this time last year.

Cintas reported organic revenue growth for the quarter was flat due to a lack of organic revenue growth in the Uniform Rental and Facility Services operating segment, but an increase of 17.7% in organic revenue for the First Aid and Safety Services operating segment. During the quarter, the company purchased $82.0 million of Cintas common stock as part of its buyback program. On March 15, 2021, Cintas paid shareholders a total of $79.0 million in quarterly dividends. The company projects fourth quarter revenue approaching $1.80 to $1.83 billion and diluted shares ranging from $2.20 to $2.40.

Cintas Corporation (CTAS) shares ended the week at $333.05, down 6.9% for the week.


NIKE Reports Earnings

NIKE, Inc. (NKE) released its third quarter earnings report on Thursday, March 18. The company reported increased revenue and earnings, but fell short of analysts' expectations.

Nike posted third quarter net revenue of $10.3 billion. This is up 3% from $10.1 billion reported in the same quarter last year, but below the $11 billion in revenue that analysts expected.

"NIKE continues to deeply connect with consumers all over the world driven by our strong competitive advantages," said John Donahoe, President & CEO of Nike. "Our strategy is working, as we accelerate innovation and create the seamless, premium marketplace of the future. I've never been more confident in our leadership and teams to operate with agility in a dynamic environment."

The company reported net income of $1.4 billion for the quarter, up 71% year-over-year from net income of $847.0 million. On an earnings per common share basis, net income improved year-over-year from $0.54 to $0.92, a 70% increase.

The Nike Direct segment sales were reported at $4.0 billion, up 20% for the quarter. The Nike Brand digital sales segment increased 59% for the quarter, with double-digit increases in all geographical locations. Net revenue in North America was down 10% due to supply chain challenges. The supply chain has been hampered most notably in North America due to COVID-19 labor restrictions at ports on the west coast.

NIKE, Inc. (NKE) shares ended the week at $137.49, down 2.3% for the week.

The Dow started the week at 32,799 and closed at 32,628 on 3/19. The S&P 500 started the week at 3,943 and closed at 3,913. The NASDAQ started the week at 13,323 and closed at 13,215.
Treasury Yields Rise
Yields on U.S. Treasurys rose this week following the latest Federal Reserve policy meeting. The meeting, which was held on Tuesday and Wednesday, focused on the Federal Reserves' expectations for economic growth in the wake of the COVID-19 pandemic.

The meeting resulted in the Federal Reserve ramping up expectations for economic growth in the next few years. Committee members estimate that gross domestic product (GDP) for 2021 will rise to 6.5%, up from previous estimates made in December of 4.2% GDP. Core inflation is expected to hit 2.2% at some point this year, but should remain around the Federal Reserves' target goal of 2% in the long-term. The Federal Reserve indicated that it will not raise interest rates through 2023 and would continue to purchase at least $80 million in bonds per month. Unemployment is expected to fall to 4.5% from its current level of 6.2% by this year.

"I think this is the bond market coming to terms with the fact that inflation might be happening and it might be coming because the Fed is assuring us they can live with inflation," said Sonal Desai, chief investment officer at Franklin Templeton Fixed Income Group.

Following the meeting, the 10-year Treasury note reached a high of 1.762%, its highest level since January 2020. The 30-year Treasury bond reached a high of 2.472%.

On Thursday, the Department of Labor released its latest weekly jobless claims report. The report showed a jump in claims to 770,000 new claims for the week ending March 13. This exceeded both the previous week's revised total of 725,000 and analysts' expectations of 700,000. The report comes as a surprise with COVID-19 cases falling, states beginning to reopen and the COVID-19 vaccine being administered at a rate of 2.4 million doses per day.

"We expect jobless claims to continue to improve as the latest wave of the virus subsides and restrictions are lifted," said Deutsche Bank economist Brett Ryan. "These data take on added significance as they correspond to the survey period for March employment, where we expect to see a notable pick up in hiring."

The 10-year Treasury note yield closed at 1.726% on 3/19, while the 30-year Treasury bond yield was 2.437%.
Mortgage Rates Continue to Increase
Freddie Mac released its latest Primary Mortgage Market Survey on Thursday, March 18. The report showed rates continuing to rise.

The 30-year fixed rate mortgage averaged 3.09%, up from 3.05% last week. At this time last year, the 30-year fixed rate mortgage averaged 3.65%.

This week, the 15-year fixed rate mortgage averaged 2.40%, up from 2.38% last week. Last year at this time, the 15-year fixed rate mortgage averaged 3.06%.

"As expected, mortgage rates continued to inch up but are still hovering around 3%, keeping interested buyers in the market," said Sam Khater, Freddie Mac's Chief Economist. "However, residential construction has declined for two consecutive months and given the very low inventory environment, competition among potential homebuyers is a challenging reality, especially for first-time homebuyers."

Based on published national averages, the national average savings rate was 0.04% on 3/19. The one-year CD finished at 0.14%.
Published March 19, 2021
Previous Articles
Royal Caribbean Group Reports Earnings
Hyatt Releases Earnings Report