Saturday May 28, 2022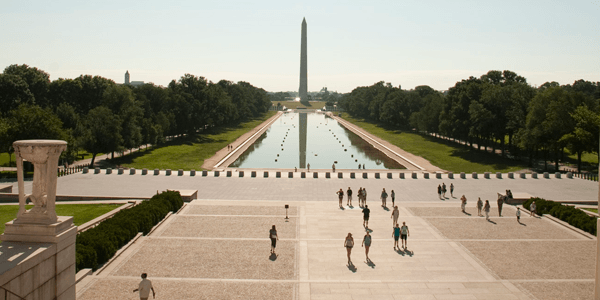 Prepare For Filing - Last Estimated Payment
During the first month of 2022, it is an excellent time to think about preparing to file your 2021 income tax return. In IR-2022-3 the Internal Revenue Service (IRS) reminded taxpayers that they may wish to make a fourth quarterly tax payment prior to the deadline of Tuesday, January 18, 2022.

A quarterly tax payment can reduce or eliminate a potential tax penalty if you have underpaid your income tax. Income taxes are pay-as-you-go. This means that taxpayers must withhold the tax payments from paychecks, pension payments, Social Security and other government transfers. Most withholding is accomplished through these methods.

However, some self-employed individuals or investors also make quarterly estimated tax payments. The combination of your withholding and quarterly tax payments will offset your required tax when you file your return.

If you have investments or other substantial income, it is important to make your tax payments. Your fourth tax payment in January may reduce or even eliminate any potential tax penalty.

You might consider an estimated payment if you itemized deductions in the past, have changed to the standard deduction this year, have two wage-earners in your household or have other investment sources of income. Your estimated payment should consider your taxable income, any unemployment compensation and other financial transactions.

1. Taxable Income — Your wages, interest and investment income are all generally taxable. You also may have income from virtual currency, a state tax refund or the gig economy.

2. Unemployment Compensation — All 2021 unemployment compensation is fully taxable. The American Rescue Plan Act of 2021 only allowed an unemployment compensation exclusion of $10,200 for year 2020. However, if you received unemployment compensation in 2021 your taxes may be substantially higher than the prior year.

3. Financial Transactions — You may have received a year-end or holiday bonus, stock dividends, capital gain distributions from mutual funds, virtual currency payments or other types of income from sales of assets.

Your taxable income, unemployment compensation and income from financial transactions is added together to calculate your adjusted gross income (AGI). The Tax Withholding Estimator on www.irs.gov may be helpful to you in determining whether you need to make an estimated tax payment before January 18, 2022.

You can easily make a tax payment with the IRS Direct Pay system on www.irs.gov. If you have an IRS Online Account, you also may use that method to make your payment.


Charitable Gift Deduction Limits in 2022

There are several limits on deducting 2022 charitable gifts. Generally, cash gifts and tangible personal property gifts are deducted before appreciated gifts of stock or land. If there are carry-forwards in any category, those may be deducted over the next five years.

1. Cash to Public Charities

While the deduction limit for charitable gifts of cash was increased to 100% of adjusted gross income (AGI) for 2020 and 2021 by the CARES Act, it returns in 2022 to 60% of the contribution base. The contribution base is the AGI, disregarding any net operating loss (NOL). Since very few taxpayers have an NOL, to simplify this discussion, the contribution base will be referred to as the AGI. Sec. 170(a).

A donor may give cash and deduct up to 60% of his or her AGI in one year. If the donor gives more than the 60% limit, the excess is carried forward and may be deducted over the next five years. Reg. 1.170A-10(b). The cash gift must not be to a donor advised fund, supporting organization or most charitable remainder trusts. It may be to a charitable gift annuity.

2. Appreciated Property to Public Charities

A gift of long-term capital gain property is attractive because the donor benefits from both the charitable deduction and a bypass of capital gain. This capital asset is usually stock or land that has been held for at least a year and a day and therefore has long-term capital gain status. The fair market value (FMV) of the asset is deductible, but the gift limit is 30% of donor's AGI. Sec. 170(b)(1)(C).

An exception to the FMV rule applies for a dealer of the gifted asset. Most investors in real estate qualify for long-term gain status. However, an individual who operates a business that advertises and sells large numbers of residential lots each year is likely to be classified as a dealer. In that case, the lots would be ordinary income assets. Gifts of ordinary income assets are deductible at cost basis with a 50% limit. The expanded 60% limit applies only to cash gifts, not to cost basis deductions of appreciated assets.

3. Cash and Appreciated Property to Public Charities

Gifts of cash and appreciated property may be combined. The conservative rule is the total gift deductions may not exceed 50% of the donor's AGI. At a future time, it is likely that a technical corrections bill (which has been proposed by the American Institute of CPAs) or an IRS Revenue Ruling will permit combined cash and appreciated property gifts to be deductible to 60% of a donor's AGI. With combined gifts, the cash is deducted first and then the appreciated gift.

In December 2018, the Joint Committee on Taxation (JCT) published a "Blue Book" (JCS-1-18) on the Tax Cuts and Jobs Act. The JCT Blue Book explanation suggests that Sec. 170(b)(1)(G)(iii) was not intended to change the prior 50% and 30% ordering. JCT stated on page 51, "Coordination with certain other percentage limits applicable to individuals. It is intended that any contribution of cash by an individual to an organization described in section 170(b)(1)(A) (generally, public charities and certain private foundations that are not nonoperating private foundations) shall be allowed to the extent that the aggregate of such contributions for the taxable year does not exceed 60 percent of the taxpayer's contribution base, reduced by the aggregate amount of the contributions allowed under section 170(b)(1)(A) for the year." JCT is stating the 60-percent limit for cash contributions is intended to be applied after (and reduced by) the amount of noncash contributions to organizations described in section 170(b)(1)(A).

The prior 50% and 30% deductions are reported first, and up to 10% of additional cash deductions may be taken, for a potential total of 60%. Some CPAs may choose to rely on the JCT Blue Book and report Sec. 170(b)(1)(A) charitable gifts of cash and then appreciated property. To maximize tax savings through the capital gain bypass, the total gifts could be 20% cash and 30% appreciated property. If a CPA relies on the JCT ordering of Sec. 170(b)(1)(A) followed by the Sec. 170(b)(1)(G) gifts, then he or she will report an added 10% cash gift. Some CPAs may choose the 60% combination gift limit and some may hold with a 50% limit until a technical correction provision is passed.

4. Tangible Personal Property

Tangible personal property (TPP) is typically a moveable asset. TPP includes vehicles, art, non-monetary coins, collectibles and similar property. If TPP is given to a charity and the charity uses it in a manner related to the charity's exempt purpose, then the property may be deducted at fair market value. Sec. 170(e)(1)(B). For example, a gift of art to an art museum is a gift of TPP that may be used by the art museum in a way related to its exempt purpose.

However, if a person gives a collection of rare books to the art museum and the art museum then sells the books within three years, the gift of TPP is for an unrelated use. The donor will receive a deduction only for his or her cost basis in the books. Reg. 1.170A-4(b). If the gift of tangible personal property is for a related use, then the fair market value may be deducted as a 30% type gift. However, if the gift is for an unrelated use, only the cost basis is deductible, but it is a 50% type gift.


Qualified Charitable Distributions in 2022

IRA charitable rollovers (qualified charitable distributions (QCDs) in the Internal Revenue Code) will continue to grow in popularity in 2022. The QCD is permitted for IRA owners over age 70½, with a $100,000 per year limit.

1. Permitted IRA Rollover Gifts

IRA rollover gifts may be made to Sec. 509(a)(1) and Sec. 170(b)(1)(A) public charities, including Sec. 170(b)(1)(A) conduit foundations. Most IRA rollover gifts will be a transfer from a traditional IRA to a public charity for the general purposes of that charity. However, it is permissible to make a transfer to a field of interest fund or for a qualified charitable purpose. For example, a transfer from an IRA owner to a college or university for a particular scholarship fund is permitted. Similarly, a transfer to a relief organization for a specific disaster relief fund is also acceptable.

2. IRA Rollovers to Pay Pledges

Many tax advisors were concerned that IRA rollovers to pay pledges would be restricted. However, since the IRA funds are owned by the IRA owner, they may be used to fulfill a legally-binding pledge. The transfer from the IRA owner to the charity is treated as a receipt by the owner under Sec. 4975(d)(9) and therefore the IRA rollover is not a prohibited transaction. See Notice 2007-7.

3. IRA Rollover Gifts Not Permitted

There are a number of restrictions on the "qualified charitable distribution" (QCD). The QCD may not be made to a Sec. 509(a)(3) supporting organization (SO) or to a donor advised fund (DAF) described in Sec. 4966(d)(2). Since the rollover is limited to organizations in Sec. 170(b)(1)(A), nonoperating private foundations are also excluded. While the 2022 SECURE Act 2.0 may be passed later this year and change this rule, IRA rollovers to charitable remainder unitrusts, charitable remainder annuity trusts and charitable gift annuities are currently not permitted.

Finally, the "entire distribution" transferred to the charity must qualify for a Sec. 170 charitable deduction. Sec. 408(d)(8)(C). Therefore, a "quid pro quo" transfer is not permitted. The IRA charitable deduction may not be used to purchase a banquet table for a donor, family and friends at the annual charitable auction. Similarly, the gift may not be used to qualify for preferential seating at athletic events or other types of "quid pro quo" gifts.

4. IRA Rollover Qualifies for RMD

Each year, IRA owners age 72 and older must take a required minimum distribution (RMD). The RMD in nearly all cases is calculated using the Uniform Table with the updated life expectancies effective on January 1, 2022. Under the Uniform Table, distributions generally qualified charitable distribution and increase each year based on the age of the IRA owner.

The required distribution is calculated by determining the expectancy under the Uniform Table, the IRA fair market value on December 31 of the previous year and multiplying a fraction of one divided by the applicable expectancy times this fair market value. The RMD must be taken by December 31 each year. Most IRA owners with larger balances take the RMD during the months of October, November and December. Because many individuals with larger IRAs do not require IRA funds immediately for living expenses, by delaying an RMD until the end of the year they benefit from additional tax-free growth in the IRA.

Fortunately, the IRA charitable rollover will qualify for the donor's RMD. The Congressional Joint Committee on Taxation Technical Explanation of PPA 2006 (JCX-38-06) states on page 266, "Qualified charitable distributions are taken into account for purposes of the minimum distribution rules applicable to traditional IRAs to the same extent the distribution would have been taken into account under such rules had the distribution not been directly distributed under the provision." Because most IRA owners take the RMD during the fourth calendar quarter of each year, they are likely to contact advisors to discuss the benefits of receiving the full RMD or giving part or all of it to charity. By transferring part or all of their RMD to charity, they will have a lower taxable income. This could both simplify their tax return and reduce income taxes.

For purposes of both the RMD and the qualified charitable distribution up to $100,000, all donor's traditional IRAs may be treated as one IRA. A donor may make the RMD or $100,000 charitable distribution from any IRA.

5. IRA Charitable Rollover Potentially Reduced

If an individual makes contributions to a traditional IRA after age 70½, the qualified charitable distribution (QCD) limit is reduced by the amount of the deductible IRA contributions after that age. The IRA contribution amount is cumulative and specific calculations will eventually be published in future IRS Regulations. QCD gifts in excess of post-age 70½ traditional IRA cumulative contributions may cause a portion of the QCD to be included in income and deductible if the individual itemizes deductions. This provision may have limited application because most donors over age 70½ will not have earned income after age 70½, will have total income over the IRA phaseout limits (and may not fund an IRA) or may choose to make Roth IRA contributions.


Applicable Federal Rate of 1.6% for January - Rev. Rul. 2022-1; 2022-2 IRB 1 (15 Dec 2021)

The IRS has announced the Applicable Federal Rate (AFR) for January of 2022. The AFR under Section 7520 for the month of January is 1.6%. The rates for December of 1.6% or November of 1.4% also may be used. The highest AFR is beneficial for charitable deductions of remainder interests. The lowest AFR is best for lead trusts and life estate reserved agreements. With a gift annuity, if the annuitant desires greater tax-free payments the lowest AFR is preferable. During 2022, pooled income funds in existence less than three tax years must use a 1.6% deemed rate of return.

Published January 7, 2022
Previous Articles
Time is Short for IRA Charitable Rollover Gifts
Take Action on December Gift Opportunity
Required Minimum Distributions by December 31